Below are the first methane maps retrieved using the scientific retrieval algorithm WFM-DOAS (or WFMD) from the radiance spectra measured by the TROPOMI instrument on-board the Sentinel-5-Precursor (S5P) satellite.
Details on the retrieval algorithm and on the validation of this data product are presented in Schneising et al., 2019.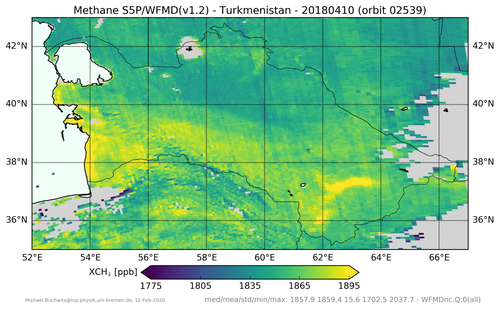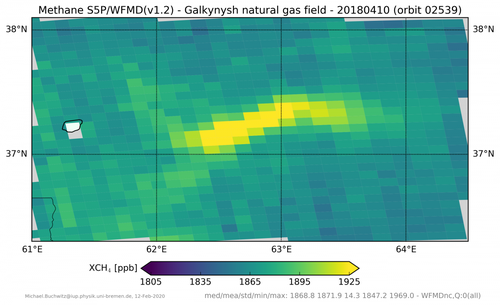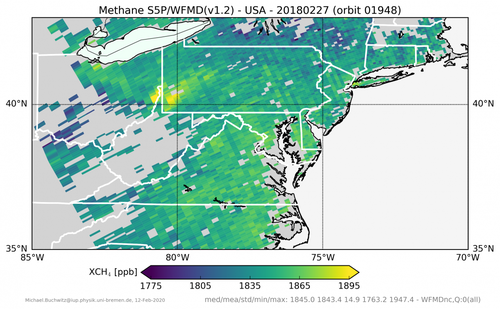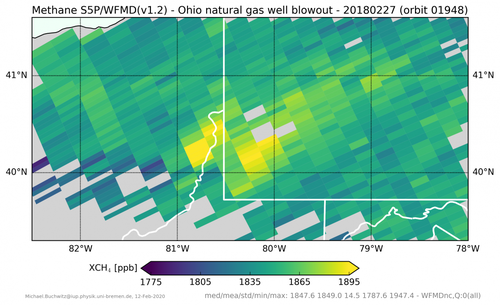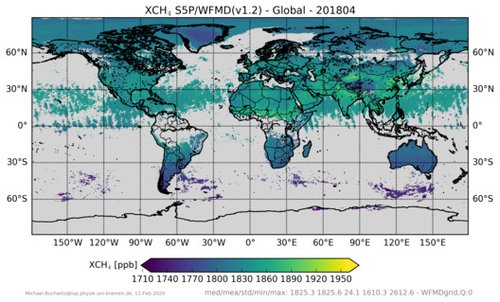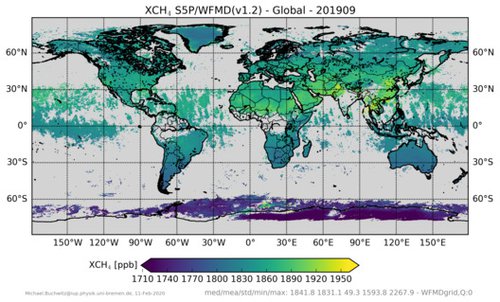 Below we show additional images and animations of our XCO2 and XCH4 data product. For an overview about the latest algorithm(s) and data products see Reuter et al., 2020.
Maps and time series of satellite XCO2: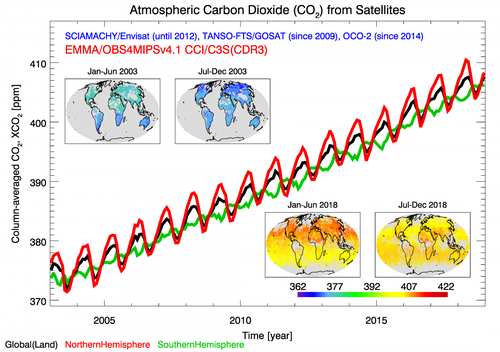 Animation of satellite-derived column-average CO2, i.e., XCO2: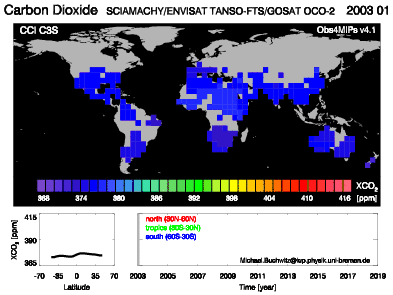 Maps and time series of satellite XCH4: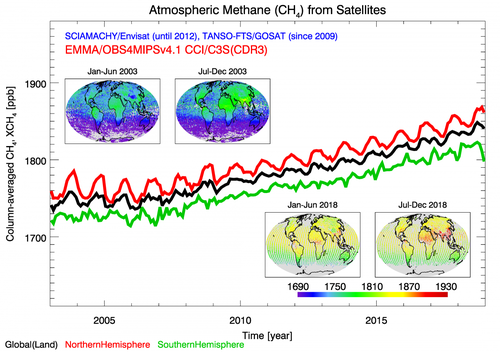 Animation of satellite-derived column-average CH4, i.e., XCH4: