A research party investigating the impact of climate change on glaciers has just returned from the Swiss Alps.
The expedition team included head of the Climate Office Susanne Mecklenburg, ESA astronaut Luca Parmitano, and a group of scientists collected measurements to examine changes taking place across the Gorner glacier, the region's second largest ice mass.
The expedition provided a first hand view of the changes taking place due to warming climate but will also highlight the important role of satellite observations in monitoring the changes globally.
Gorner documentary
A documentary featuring the expedition is set to premiere ahead of this year's United Nations Climate Change Conference, which will take place in Glasgow from 31 October to 12 November to highlight the important role of satellite monitoring of glaciers worldwide.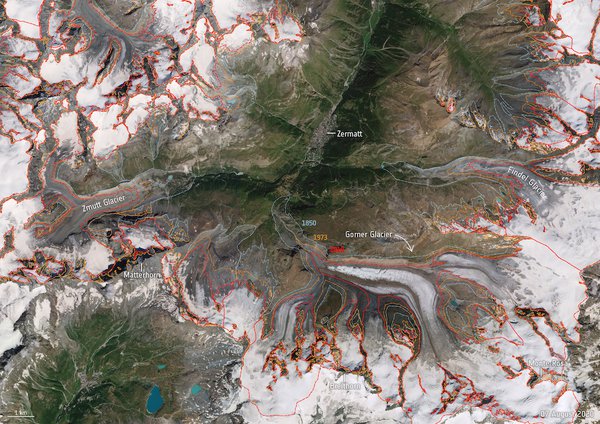 Mecklenburg said: "Gorner is one of only a few hundred of the world's 215 000 glaciers that are regularly monitored in the field. Observations from satellites, including missions such as Copernicus Sentinel-2, provide complementary information and contribute substantially to their monitoring."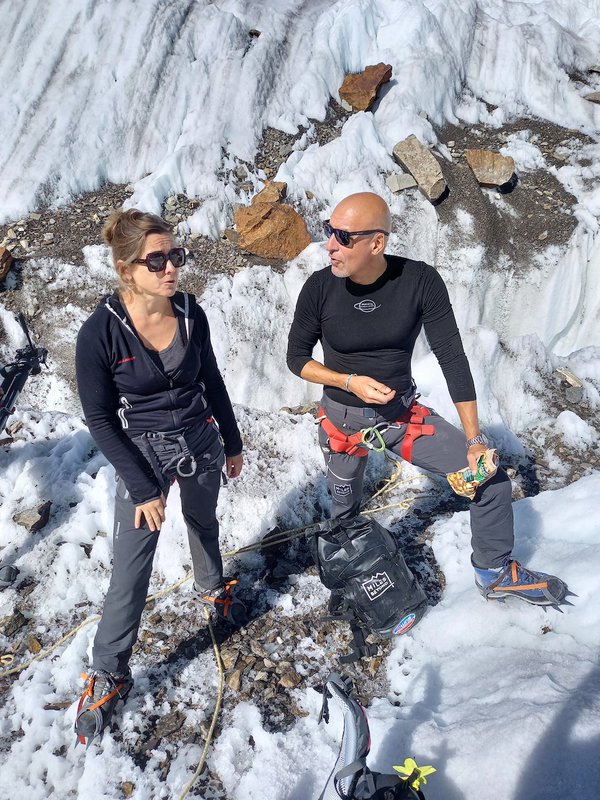 Supporting climate science from space
Through the work of the Climate Change Initiative glacier project, the agency transforms satellite observations into long-term observation datasets that provide scientific evidence for key aspects of the climate, including how glaciers are responding to global warming.
These observations are key to improving the models used to predict future climate changes and are included in the IPCC's recently published Sixth Assessment Report, which covers the physical understanding of the climate and how it is changing.
The report states that worldwide glacier ice losses since the second half of the 19th century have been unprecedented in at least the last 2000 years. More specifically, recent global satellite surveys reveal that the world's glaciers  lost over 9 trillion tonnes of ice between 1961 and 2016 and along with ice sheets are a dominant contributors to sea level rise.
Meet Luca and Susanne
Meet and listen to Luca and Susanne describe the expedition aims and role of satellite monitoring in understanding how they are changing via ESA's Earth from Space Instagram account.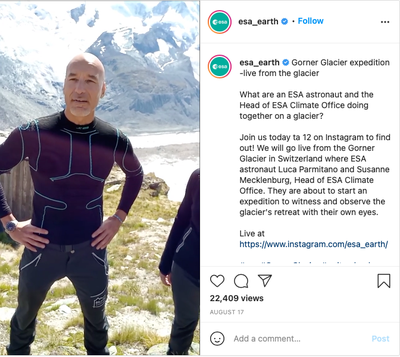 Observations from satellites, including missions such as Copernicus Sentinel-2, provide complementary information and contribute substantially to glacier monitoring