How satellites chart the evolution of the climate was a key element of ESA's stand at a space education in Ireland Dublin last week as part of efforts to encourage the next wave of Irish scientists and engineers.
Thousands of pupils from schools across Ireland attended ESB Science Blast – one of the largest educational programmes of its kind in Europe – to present their own innovative investigations on science subjects then immerse themselves in a fun-filled celebration of science and learn about the challenges they could help to tackle in future decades.
In the decades to come, the schoolchildren of today will be tasked with continuing the global drive to tackle the climate crisis, so ESA dispatched a team from its Climate Office to the event to showcase the importance of space data in addressing this challenge.
Animations and interactive apps
Animations and interactive apps were on display to reveal how space missions are tracking different aspects of the environment, including the atmosphere and Earth's icy zones and oceans – and how this information is used to accelerate global climate action.
A fun draw was a massive inflatable, representing a tonne of ice – one of 1.3 trillion lost annual according to recent paper based on global satellite surveys of the cryosphere – was a fun way to hammer home the message climate change in altering the planet.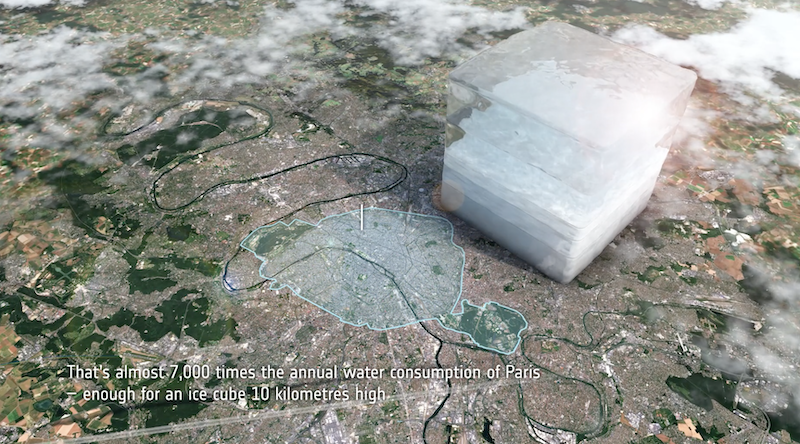 Using ESA's Climate from Space app, which enables people to observe the long-term changes impacting the planet through the eyes of Earth observing satellites. Using interactive 3D globes rendered with satellite data and see, first-hand how key aspects of the planet's climate are changing.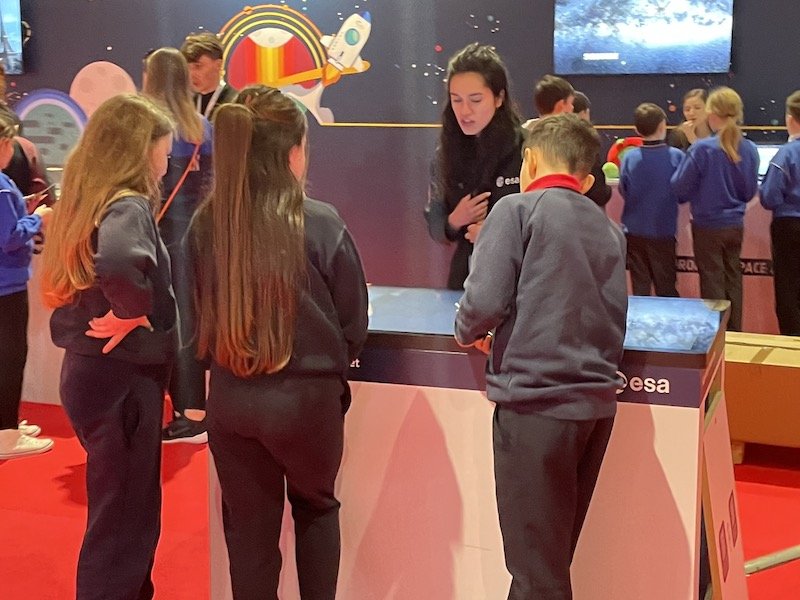 Along with the students, key figures who attended ESB Science Blast including Irish Minister for Education, Norma Foley, visited the stand and got her own demonstration.
Held from 27 February to 2 March, ESB Science Blast is a STEM promotional programme developed and delivered by the Royal Dublin Society, and backed by title sponsor ESB, which is Ireland's leading energy utility company with operations spanning electricity generation, transmission and distribution, and energy supply.