Climate scientists working on ESA's Climate Change Initiative have been recognised for their contribution to innovative use of Earth observation data as part of this year's, ESA and the European Geosciences Union (EGU) prestigious Excellence Awards.
A team led by Andreas Kääb, from the University of Oslo in Norway, and a member of the Glaciers_cci project won the team award. The team's work on the Global Glacier Mass Continuity project focuses on using satellite data to measure how the volume of glaciers is changing in response to climate change.
Nominations were independently evaluated by the European Space Sciences Committee (ESSC) of the European Science Foundation.
The committee singled out finalists of both the individual and team awards, and who work on the ESA Climate Change Initiative, for special mention. Research fellow Iestyn Woolway of Bangor University was recognised for his work on the physics and hydrology of lakes and their link to climate.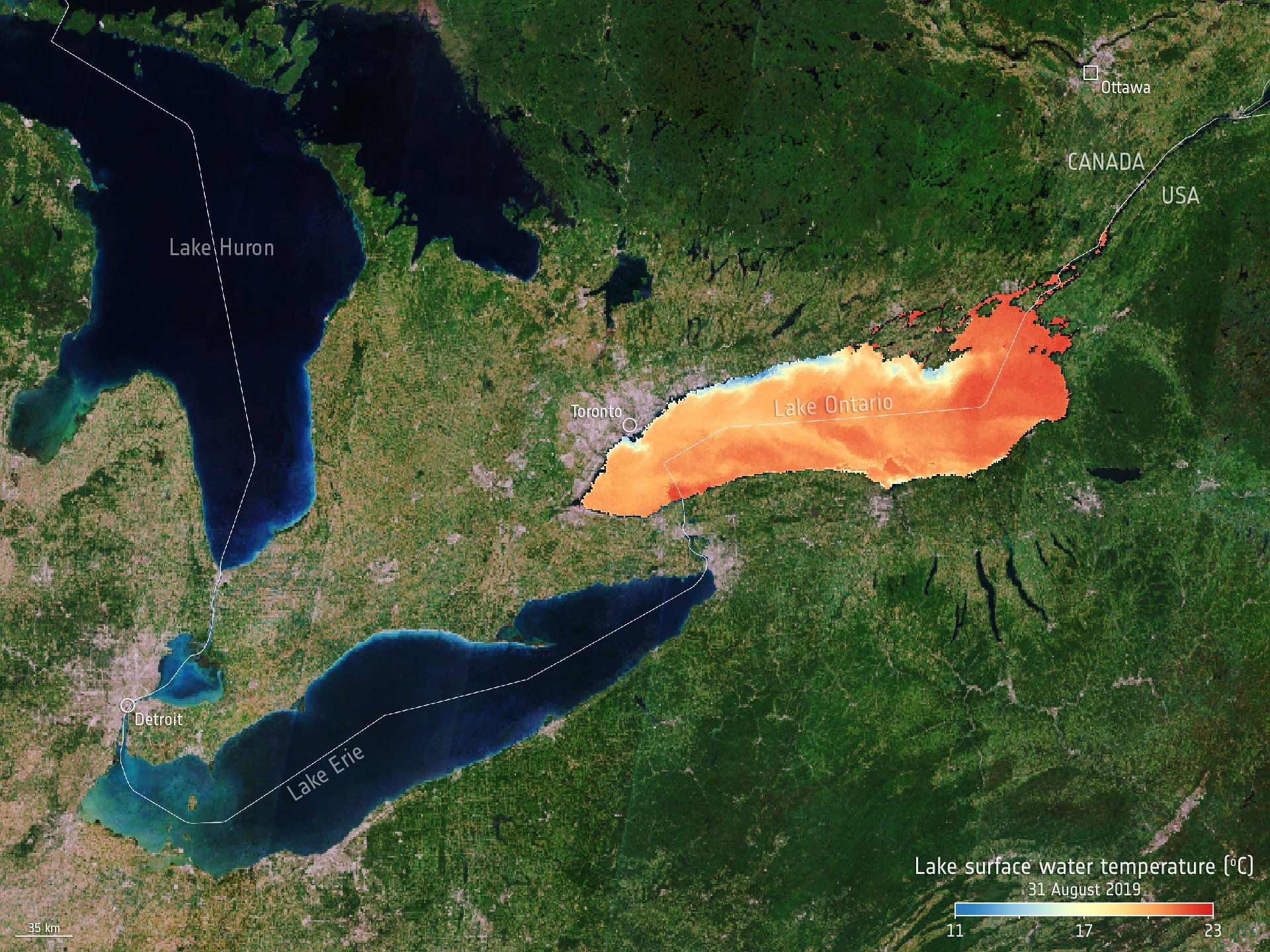 During his time at ESA he published research that identified a rising trend in lake heatwave severity and frequency – further compounding the link between climate change and extreme events. He also established a link between risinglake surface temperature and anthropogenic greenhouse gas emissions. For both studies satellite-derived data records were used, developed as part of the ESA Climate Change Initiative Lake project.
A team, including Dominic Fawcett from the University of Exeter in the UK , Thais Rosan, Viola Heinrich, Yidi Xu and Zhu Deng were also a commended finalist, reflecting the value of their work on ESA's RECCAP-2 project, which is advancing methodologies that promotes the use of Earth observation to support estimates of national greenhouse-gas emissions and sinks for the Global Stocktake process.