GEO, the Group on Earth Observations, released its latest summary document, outlining a proposed programme of work for the period 2023-2025 last week [29 July]. Organisations and individuals are invited to provide comment as part of a month-long consultation, which runs until 31 August.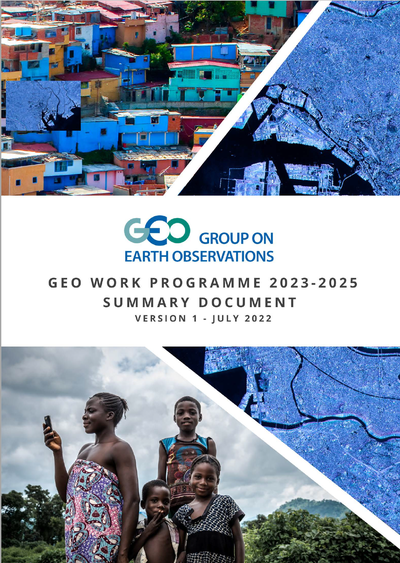 The work programme provides a framework for the Earth observation community to collaborate and address environmental and societal challenges. Currently, GEO works in partnership with over 100 national governments and in excess of 100 international, research and private sector organisations.
ESA, in its capacity as a major provider of earth observation data products, is a significant contributor to GEO's work programme, supplies input and expertise on topics ranging from wildfire, ecosystem and biodiversity monitoring, land degradation, agriculture and food security and wetlands conservation.
The Summary document provides an overview of proposed implementation. Existing or new contributors to the implementation of GEO's plans who wish to provide comment or offer further contributions, are advised to correspond directly with the relevant points of contact for each activity detailed in the summary document by 31 August.