Join ESA Climate Office research fellow, Iestyn Woolway who will be talking about how we can study lakes from space at 13:00 CEST (12:00 GMT) on 22 March via the ESA Earth instagram channel.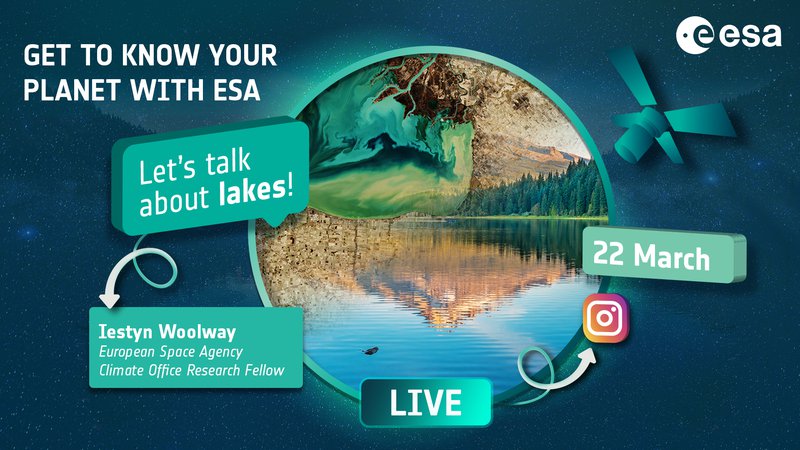 Using climate modelling e.g., from the Coupled Model Intercomparison Project) and satellite data (e.g., from ESA CCI Lakes project) Iesytn has dedicated just over a year, answering key questions that relate to climate-related changes in lakes worldwide, and to understand the implications of these changes to the ecosystem services that lakes provide. 
Already he has produced three impressive papers on this subject.
Woolway, R.I., Jennings, E., Shatwell, T., et al. (2021), Lake heatwaves under climate change. Nature 589, 402-407
Woolway, R.I., Maberly, S.C. (2020), Climate velocity in inland standing waters, Nature Climate Change 10, 1124-1129
Woolway, R.I., Kraemer, B.M., Lenters, J.D. et al. (2020), Global lake responses to climate change. Nature Reviews: Earth and Environment 1, 388-403
To listen to Iestyn and ask him questions, see you on instagram on 22 March at 13:00 CEST (12:00 GMT).