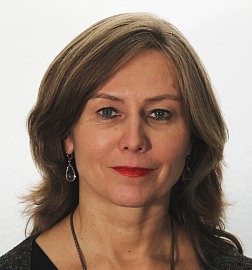 Susanne Mecklenburg, head of ESA's Climate Office was interviewed earlier this month [January] by the Space Climate Observatory (SCO) and explores how both organisations interact and help empower national organisations to take action on climate change.
ESA is an active participant in the SCO initiative, an informal group of space agencies and international organisations, that supports coordination of efforts to study, monitor and adapt to climate change.
The two organisations work for mutual benefit. While ESA concentrates on global policy drivers and provision of the fundamental climate observation records, SCO engages across space and non-space organisations to encourage exploitation of space data to address climate impacts.
Reflecting on the benefits of the joint working, Susanne highlights a series of ESA supported projects, developed in collaboration with Future Earth, that are SCO certified and were highlighted in a webinar in 2021 to highlight progress in the development of tools that use Earth observations towards climate-smart decision making to potential users.
The SCO-certified Earth Observation projects were:
City Explorer is an interactive planning tool to aid urban planning, mapping the ecosystem services provided by blue and green spaces.
Monitoring the Australian Gold Coast aims to develop an automated SAR-based methodology for assessing post-storm beach recovery.
Podcast-Demo wants to highlight how climate observations can be applied to cholera risk in coastal regions of the northern India ocean, to develop an outbreak risk model.
A fourth project, Enhancing adaptation and resilience along West Africa's Coasts (EARWAC), proposes a dashboard combining EO data and local indicators for coastal flood vulnerability, flash floods - historical and projected - and at-risk population and is currently undergoing the SCO certification process.
Susanne goes on to explain how ESA activities and specifically, the R&D activities that generate satellite-derived climate data records greatly enhance our understanding of the Earth's climate, and provide a major contribution to the latest IPCC Sixth Assessment Report.
To read the full interview, visit the SCO one-to-one interview series.
ESA and Space Climate Observatory's activities are fully complementary