Satellites observing the Earth from space provide a clear picture of the health of our planet and the signs of climate change.
40 years of climate data are at your fingertips on globes and maps via the Climate from Space web app. The interactive website lets you take a closer look at the climate data being produced by the European Space Agency's Climate Change Initiative.
Features:
Explore 20+ key measures of the climate
Scroll through time to see over 40 years of change
Pinch and zoom using 3D globes and map views
Hands-on guides explain how and why our climate is changing and the role of satellites in 'taking the pulse of the planet'
Access the Climate from Space web application using a browser on your mobile device, tablet or computer.
Please consider completing our user survey.











Use the data viewer to see how climate variables including ocean temperature, ice sheets, sea level, sea ice, carbon dioxide and soil moisture change through time. Play, pause, and step through the data; spin the world and zoom in; switch between globe (3D) and map (2D) views; compare one dataset with another.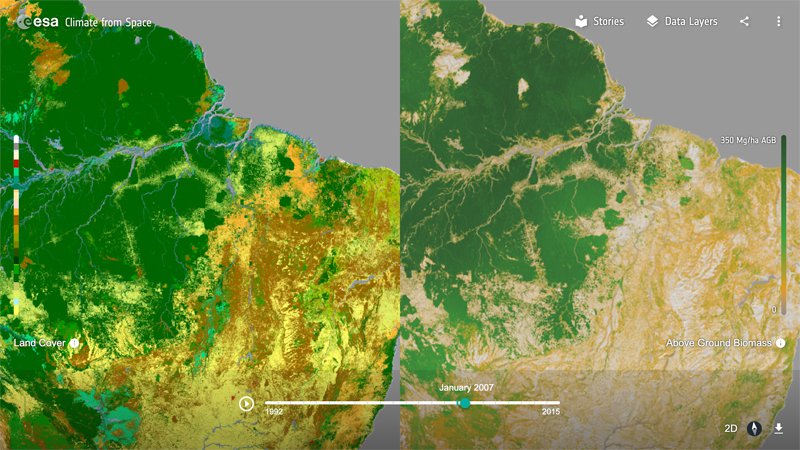 Engaging and richly-illustrated text explains why measuring these parts of the Earth system is important for climate science, and describes what the climate data show. Project scientists from across Europe explain their work in their own words in short video interviews.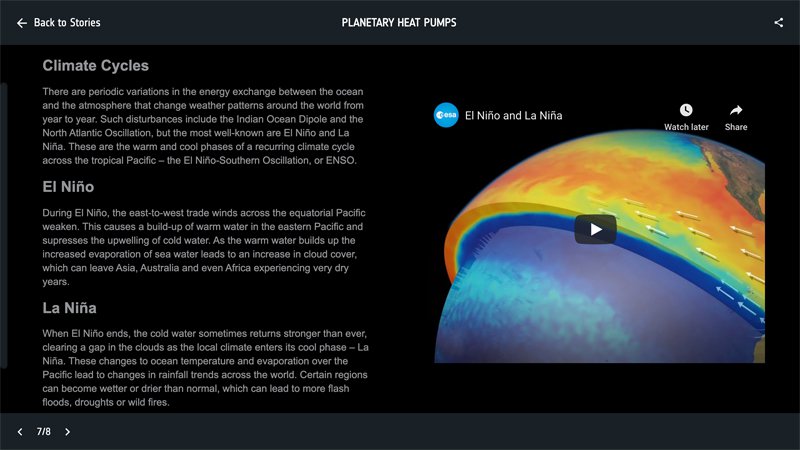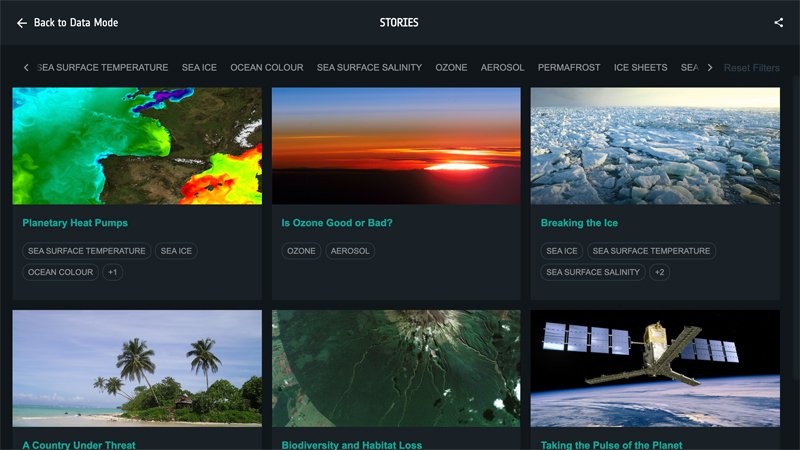 Credits: The application was developed by Ubilabs and the content was created by Planetary Visions. The source code is hosted on GitHub.