Discover decades of satellite data with "Climate from Space"
With the Climate from Space Initiative, ESA created a programme that aims to provide stable, long-term, satellite-based Essential Climate Variable (ECV) data products to the scientific community and general public. Decades worth of satellite data are at our disposal and ready for usage in order to maximise awareness and contribute to a better understanding of our changing planet. The web application "Climate from Space" consolidates decades of satellite data and offers different approaches to use that data. Explore now!
Key components of the "Climate for Space" application
Climate from Space is a web application to visualize the evolution of climate through the eyes of earth observation satellites. It supports communication for your own research, enriches your teaching and supplements public engagement activities. Interactive 3d globes, maps with data layers and climate stories show how our planet is changing over time.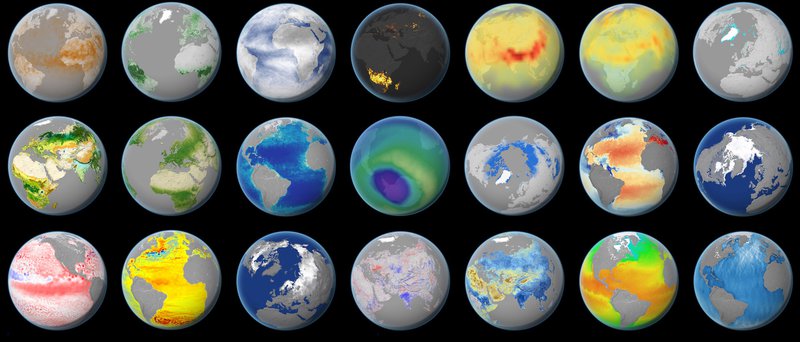 The web app approaches the four climate pillars atmosphere, land, ice and ocean. You find data about:
Levels of carbon dioxide and methane in the atmosphere
Shrinking of the cryosphere
Changing Ice sheets
Retreating Glaciers
Declining Sea Ice
Rising sea levels
Decreasing snow cover and snow mass
Explore the "Climate from Space" functions
Visualise data on interactive globes
Start your data exploration with a grey globe and choose among several data layers. Once the data layers are available you can rotate the globe, zoom in or view the data on a 2D map. You can play a series of time steps to witness the changes over time.
Use the data viewer to see how climate variables including ocean temperature, ice sheets, sea level, sea ice, carbon dioxide and soil moisture change through time. Play, pause, and step through the data; spin the world and zoom in; switch between globe (3D) and map (2D) views; compare one dataset with another.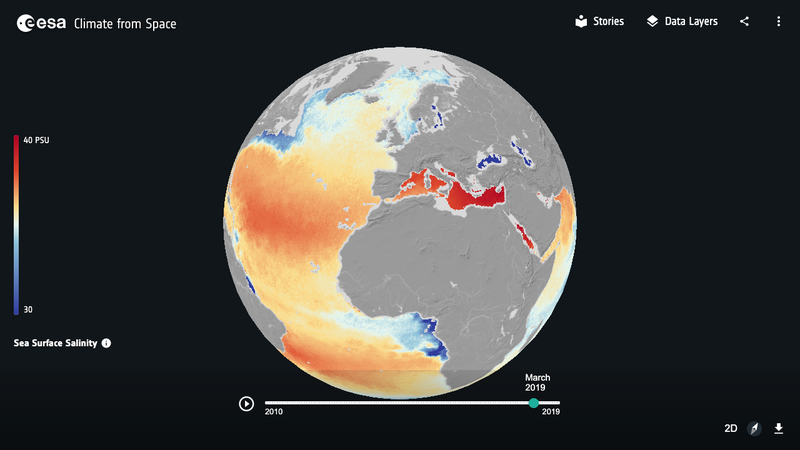 Compare climate variables side by side
Explore coherent climate variables by comparing them side by side on a globe. You can slide through time and watch how two metrics evolve over time.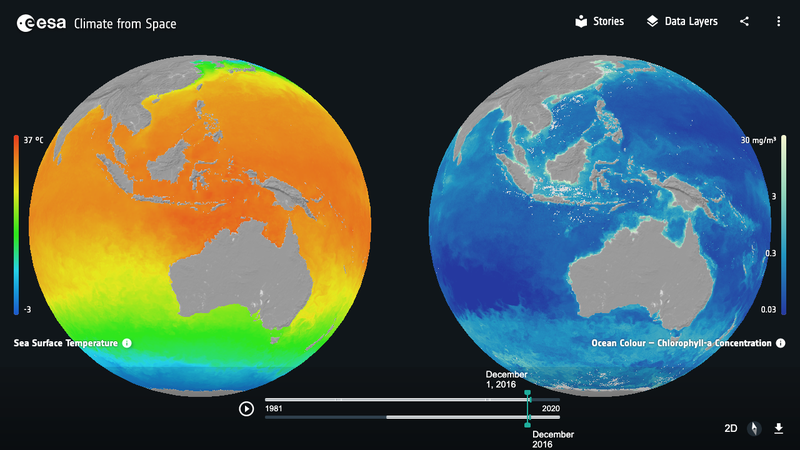 Stories showcase changes of the climate on our planet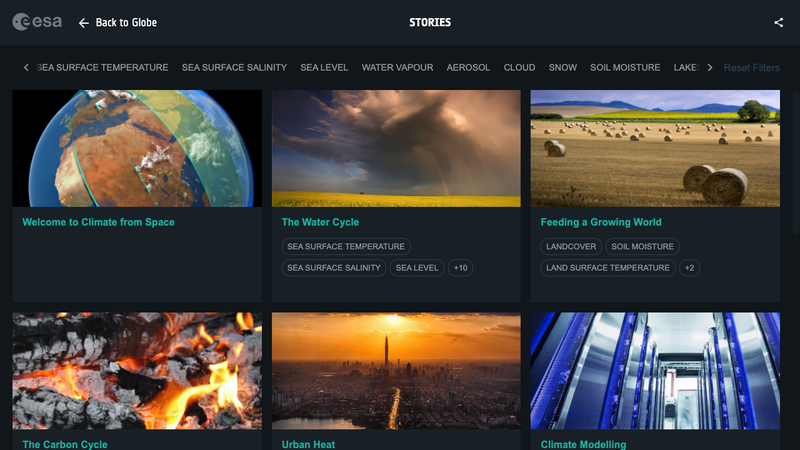 Engaging and illustrated text explains why measuring these parts of the Earth system is important for climate science. The stories help to understand the meaning and impact of the climate data shown. Project scientists from across Europe explain their work in their own words in short video interviews. The different presentation modes allow you to play different stories successively.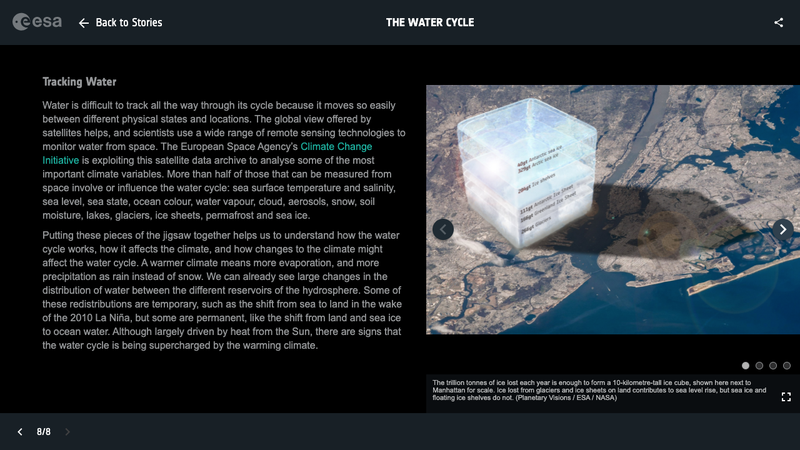 ---
Credits: The application was developed by Ubilabs and the content was created by Planetary Visions. The source code is hosted on GitHub.