Congratulations to the recent graduates of ESA's Climate Office, whose work appears in the latest IPCC Working Group II report. The report published this week [28 February], focusses on the impacts, adaptation and vulnerabilities related to climate change.
Earth observation information forms a major contribution to understanding the climate and its impacts. Multiple studies and datasets from ESA's flagship Climate Change Initiative (CCI) are referenced multiple times in the new report. Reflecting the quality of the early-career researchers that work for ESA, the new globally important climate report also includes the research findings of research fellow, Dr Iestyn Woolway and graduate trainee, Amy Campbell, made during their tenure in the ESA Climate Office.
The IPCC report assesses the disruption that human-induced climate change is causing across nature and the effects on billions of lives around the world. The report calls for ambitious, accelerated action to both adapt to climate change and cut in greenhouse gas emissions to avert worsening the situation.
Research from ESA Climate Office
Dr Woolway's research focuses on the impact of climate on lakes and contributed to the report's assessment of extreme weather events on freshwater systems. While part of ESA, his made projections that point to increasing frequency and severity of lake heatwaves as global temperatures rise during this century. Using data from the CCI's lakes project in combination with modelling, his work identifies growing issues relating to water quality, biodiversity and human well-being. His more recently published work links severe lake heatwaves to human-activities and greenhouse gas emissions as a major contributing factor.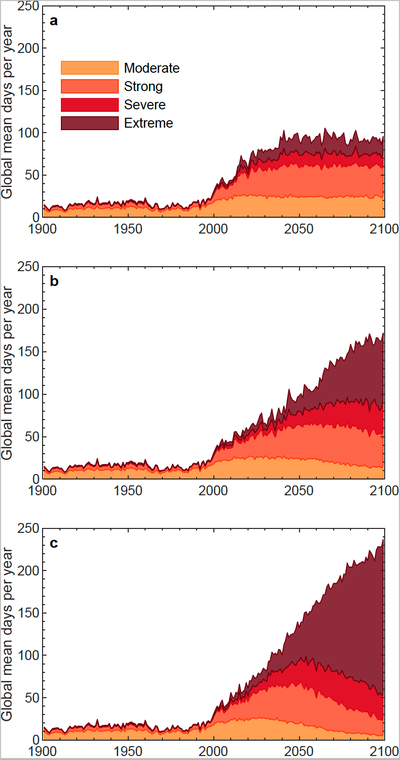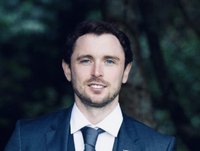 "Working at the ESA climate office allowed me to broaden my knowledge-base, to collaborate with world-leading scientists, and to explore state-of-the-art satellite data This has undoubtedly benefited my research. Using the global-scale observations provided by ESA allowed me to look beyond single sites and to develop a truly global understanding of how climate change is affecting the natural world," says Dr Woolway.
Human health impacts feature heavily in the report and was the topic of Amy Campbell's investigations, who completed her graduate traineeship with ESA in 2020. Using several long-term CCI datasets in combination with machine learning techniques, Amy studied the climate-drivers of cholera outbreaks in coastal regions where the disease is endemic. This study was included in the report's assessment concerning the impact of climate on the changing pattern and risks of vector and water borne disease.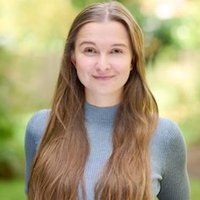 Amy Campbell describes how her YGT has benefited her career development, "my time at the ESA Climate Office was invaluable in developing my research- facilitating collaborations with expert scientists and providing insights into the imperative role of global satellite observations in climate change research and mitigation. Utilising the Climate Change Initiative datasets opened up new avenues in environmental cholera forecasting, setting the stage for further climate-health research."
Careers in ESA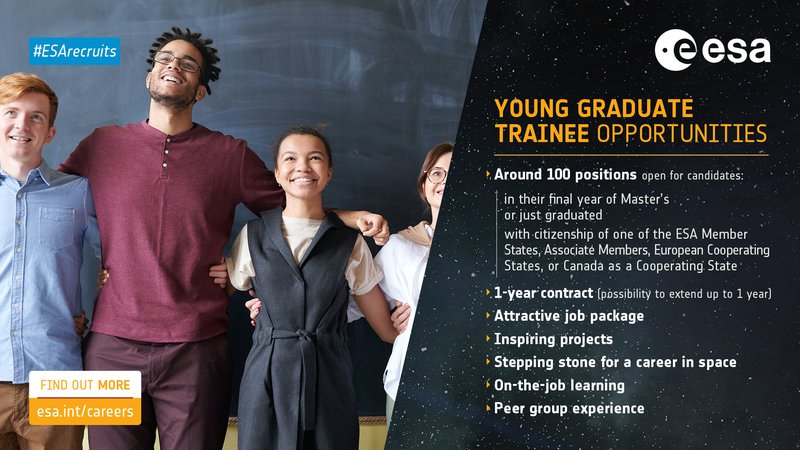 Each year, ESA offers research fellowship and young graduate traineeships across a variety of disciplines, including climate science. Successful candidates have the opportunity to carry out advanced research and on-the-job training.
Early career researchers that join the ESA Climate Office are given an opportunity to conduct self-directed projects related to climate observations from space in collaboration with Europe's leading earth observation and climate scientists that are part of ESA's Climate Change Initiative.
Visit the ESA website to find out more about Young Graduate Traineeship programme and Research Fellowships positions.