Space-based observations and research from ESA's Climate Change Initiative provide a major contribution to global efforts to better understand and address climate change. The data and research produced are presented by members of the ESA Climate Office at the Global Space Conference on Climate Change (GLOC 2023) in Oslo this week [23-25 May].
The conference, which is co-organised by the Norwegian Space Agency focuses on "Fire and Ice – Space for Climate Action" and brings together major space agencies, industries, governments, policy makers, academia and representative from the non-space sectors involved in the climate change debate.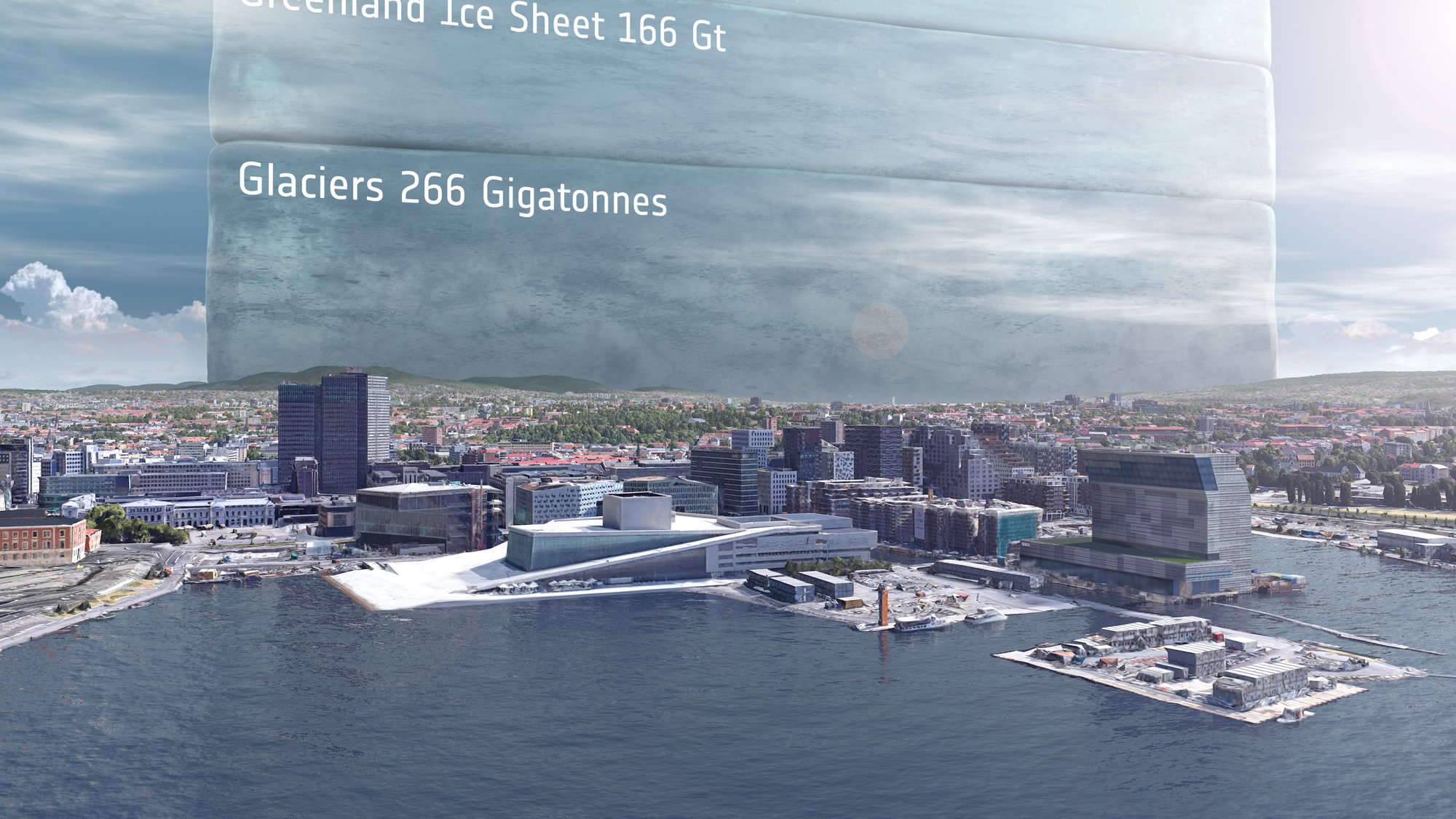 Understanding and Predicting Climate Change for our Planet | 11:00 CEST 25 May
ESA's new climate programme is unveiled to the climate policy and science community during the conference, as part of her presentation entitled, "ESA's Climate Change Initiative: how space data support our understanding of climate change and support policy action" at 11:00 (CEST) on 25 May, by Dr Susanne Mecklenburg, head of ESA Climate Office.
Dr Mecklenburg will outline the major themes of the new programme, known as CLIMATE-SPACE which runs from 2023-2029, up to and beyond the 2nd UNFCCC Global Stocktake. It comprises the following themes:
pre-operational R&D to extend and expand existing portfolio of satellite-derived records for Essential Climate Variables;
provision of cross-ECV research and Tipping Points studies to address scientific challenges relating to the Earth system understanding;
support to help ESA Member States make and report progress towards implementing Nationally Determined Contributions and National Adaptation Plans as a contribution to the overarching UNFCCC Paris Agreement goals;
support operational climate services;
and strengthening the link between earth observation data and modelling to improve prediction and decision-making relating to future climate.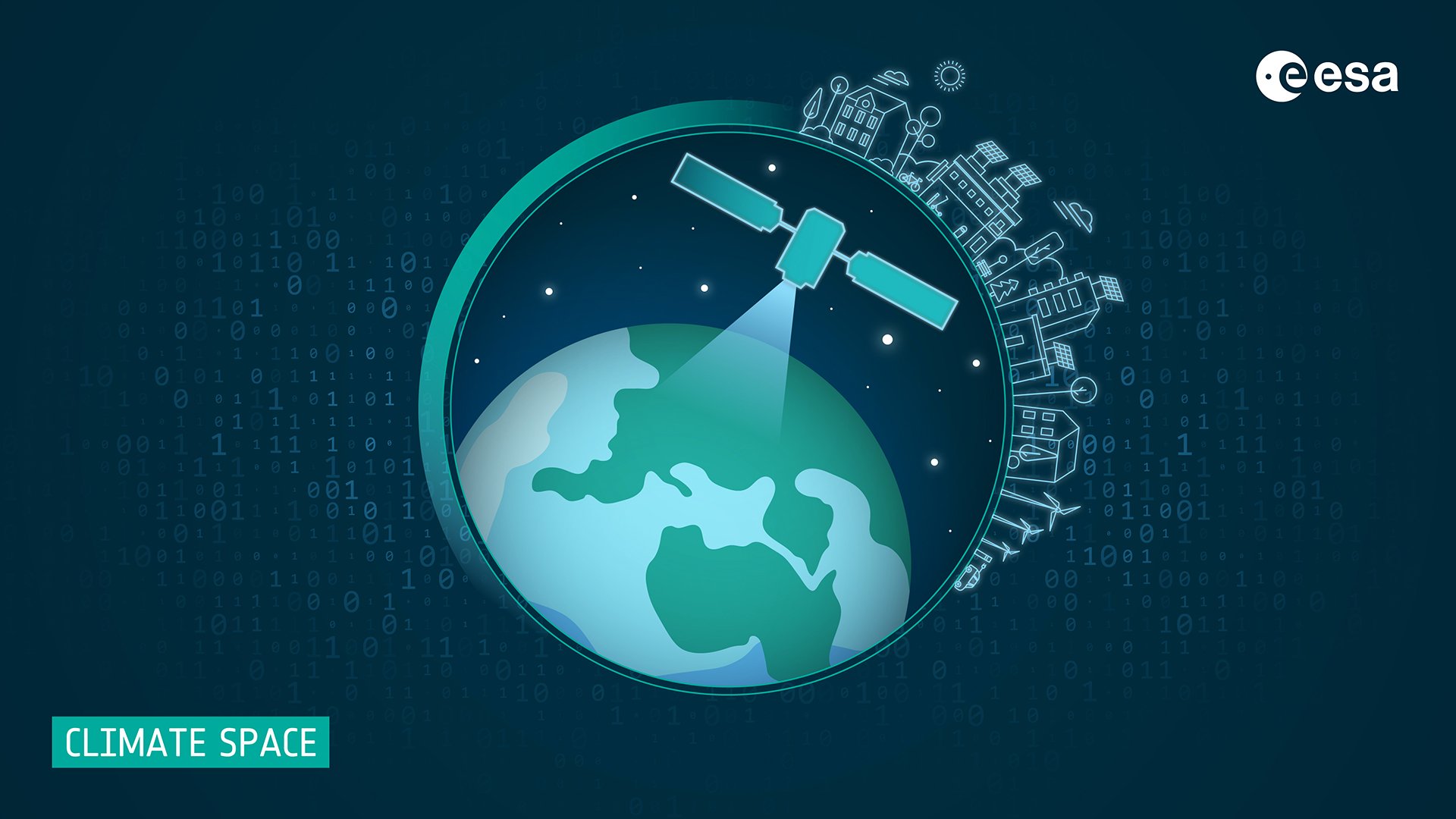 With several tenders forthcoming in the next 12-18 months, the briefing will invite academics and industry organisations to contribute to the programme. Interested entities can view a recording - and access slides - of a community-wide information day on 10 May to find out more.
Fire
Advances in burned area detection
Fire disturbance is considered an Essential Climate Variable due to its impacts on atmospheric emissions and carbon stocks and can be systematically monitored using satellites and is a major theme of the conference
ESA's Clement Albergel presents advances in space-based monitoring of global burned area on 25 May at 13:50 (CEST).
The current suite of global products include FireCCI51, whose algorithm uses as input MODIS NIR surface reflectance at 250 m and 1-km-resolution active fires, and currently covers a 20-year time series.
The Fire project, led by Professor Emilio Chuvieco of the University of Alcalà, has improved on existing global burned area detection by incorporating the SWIR bands of the Sentinel-3 SLSTR sensor, provided at 300 m resolution by the Synergy products developed by ESA and 375 m resolution VIIRS active fire information.
The resulting BA product, called FireCCIS310 is capable of detecting 28% more BA than FireCCI51. It is currently available for 2019, and it is being further processed for the subsequent years.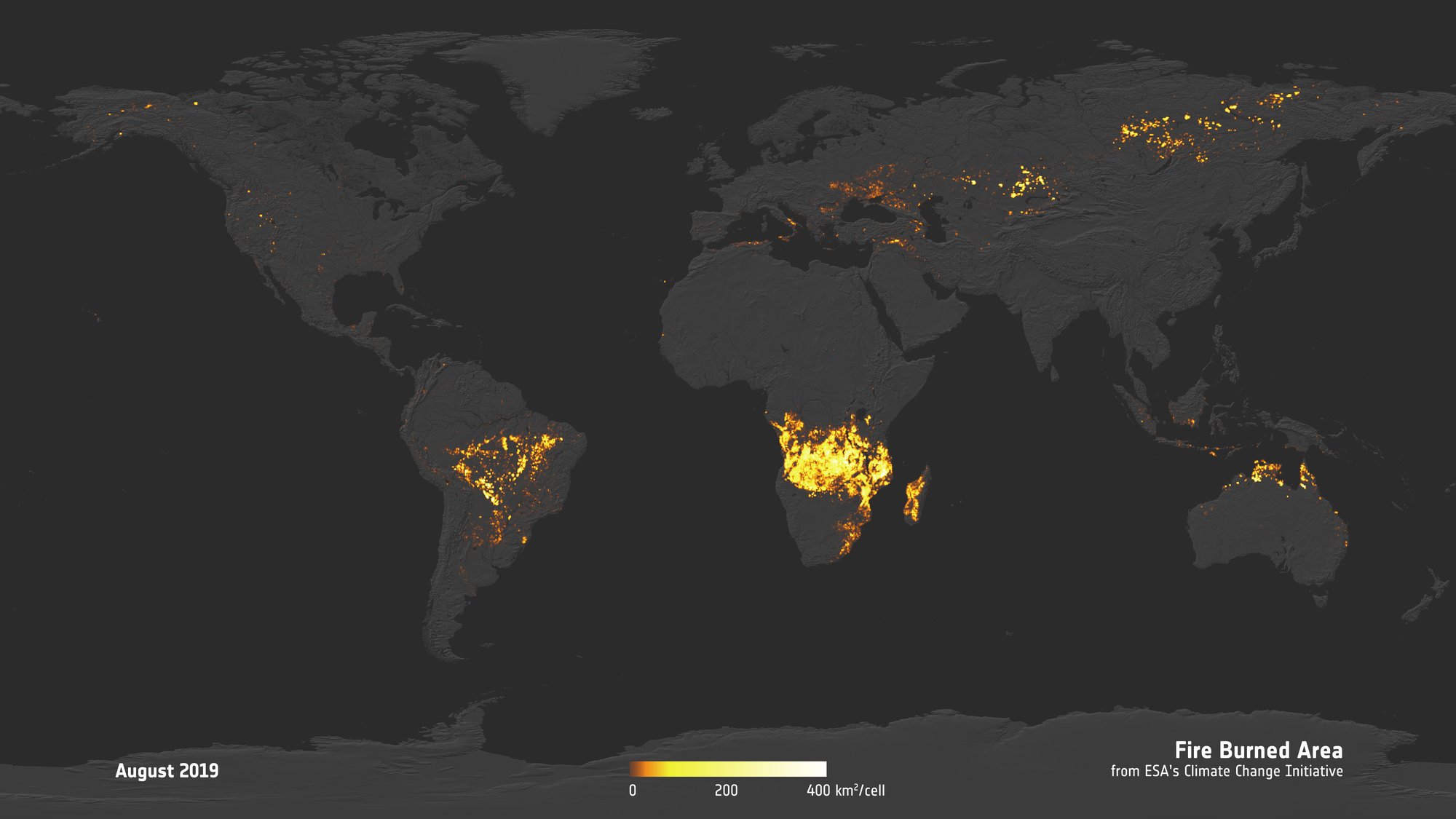 Small fire dataset for Africa
The largest proportion of global burned area resulting from fire disturbance - 70% - of occurs in sub-Saharan Africa and was a focus region for the development of a high resolution, 20 metre resolution product capable of detecting small fires. Dr Albergel presents this data at GLOC2023 at 13:50 on 25 May at 13:50 (CEST).
This product, called FireCCISFD uses surface reflectance from the Sentinel-2 MSI sensor at 20 m spatial resolution, supplemented by active fire information. Version 1.1 of this dataset (FireCCISFD11) covers the year 2016 and is based on Sentinel-2A data plus MODIS active fires, while the newer version (FireCCISFD20) has been processed for the year 2019, and takes advantage of the additional data provided by Sentinel-2B, duplicating the input data amount and temporal resolution, and the improved spatial resolution of VIIRS active fires.
Due to the much higher spatial resolution of the input data, this product detected 58% more BA than FireCCI51 in 2016, and 82% more in 2019, mostly due to the enhanced detection of small-burned patches, not detectable with coarser resolution sensors.
All these datasets provide very valuable information regarding land cover change dynamics due to fires, and their associated aerosols and greenhouse gasses emitted to the atmosphere. Particularly, the SFD datasets show that current estimations of fire occurrence and emissions have been underestimated, and that they should be re-assessed taking into account the capabilities of the information provided by medium to high-resolution sensors.
Terrestrial carbon from space
On 23 May, 15:50 CEST, the ESA Climate Office team will present an interactive presentation, taking an audience on an interactive tour of suite satellite-derived Climate Data Records and how they have helped to understand terrestrial carbon. Derived from multiple satellite missions and developed by European research teams as part of the ESA Climate Change Initiative, these data provide the empirical evidence needed to understand and predict the evolution of climate, to guide mitigation and adaptation measures, to assess risks and enable attribution of climatic events to underlying causes, and to underpin climate services.
... and Ice
A new animation which places a one trillion tonne 10x10x10km ice cube over the Oslo skyline and represents a year's worth of global ice loss has been produced to draws attention to our changing climate.
The animation is based on a study led by Dr Tom Slater of the University of Leeds which used information from ESA's ERS, Envisat and CryoSat satellites as well as the Copernicus Sentinel-1 and Sentinel-2 missions to survey the global cryosphere. The researchers estimate found that the rate at which Earth has lost ice has increased markedly within the past three decades, from 0.8 trillion tonnes per year in the 1990s to 1.3 trillion tonnes per year by 2017.
The ice cube which can be seen against Oslo's major landmarks such as the opera house puts the losses into perspective. The ice cube towers over the city skyline, and would be taller than Mount Everest! To put it another way, the amount of ice loss globally is equivalent to 12,000 times the annual water use of Norwegian capital.
Half of all losses were from ice on land and have contributed to sea level rise. The amount of sea level change is thought to place approximately a million people in low-lying regions at risk of being displaced.
The remaining ice losses came from Arctic sea ice and Antarctica's ice shelves, both of which float on the polar oceans. While not contributing directly to sea-level rise, Arctic sea ice plays an important role in the region's climate, by for example, reflecting solar radiation back into space, which helps keep the Arctic cool.
Continuity in satellite data is the key to predicting future ice losses, and to assist in mitigating the threats posed by sea-level rise, shrinking high mountain glaciers and further climate feedbacks. The Copernicus Expansion missions, CRISTAL, CIMR and ROSE-L have been designed to fill the gaps in current Sentinel capabilities for comprehensive monitoring of changes in the global ice cover."
The research study, entitled Earth's Ice Imbalance is led by Dr Tom Slater of the University of Leeds and is published in the journal The Cryosphere.
ESA CLIMATE KIT - your go to brochure showcasing the ESA data records
To view role of the data records for Essential Climate Variable produced by ESA and the role they play in understanding addressing the climate can be explored through our newly updated Climate kit