Orbiting satellites are beaming information to Earth that is helping people to cut planet-warming emissions.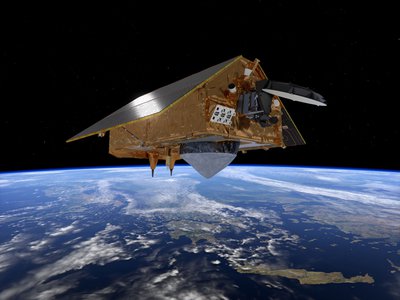 What and how satellites are helping to tackle climate change will be explored in a panel discussion as part of the Festival of Tomorrow - an online science extravaganza for schoolchildren and adults. The panel involves four UK experts working as part of ESA's Climate Change Initiative, a research programme that transforms satellite data into global, long-term climate observations.
Data from the initiative is enabling climate modellers to better predict changes to the vast polar ice sheets, oceans and forests as the world continues to heat up.
Using these long term data records, governments, businesses and organisations can make sustainable decisions and keep to the Paris Agreement, an international treaty put in place to limit global warming and help society adapt to its effects.
ESA has also made its climate data available for the public to explore via its 'Climate from Space' a web application that uses interactive 3D-globes will be showcased at the festival, and explains how and why the planet is changing.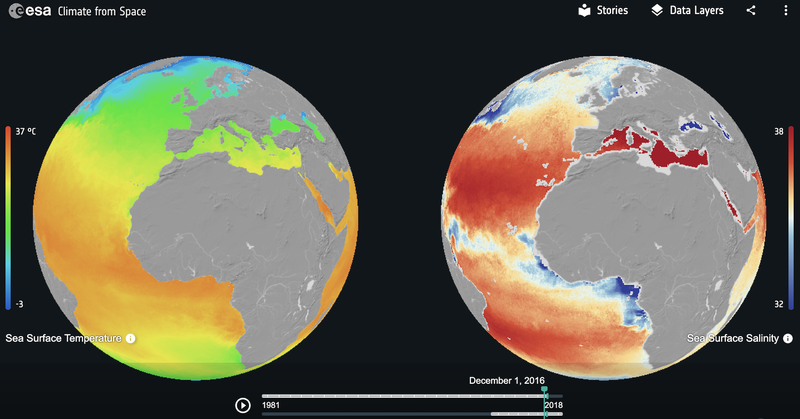 Climate from space
The session's participants include Andrew Shepherd, professor of Earth observation at the University of Leeds, and Darren Ghent, a climate scientist at the University of Leicester.
They will be joined by Shaun Quegan, professor at the University of Sheffield and a member of the National Centre for Earth Observation, and Shubha Sathyendranath of the Remote Sensing Group at the Plymouth Marine Laboratory.
The conversation starts at 17:00 GMT (18:00 CET) on Saturday 20 February.
You can book your ticket online to access the whole festival, which includes live shows and talks, a virtual planetarium, and dozens of exhibitor booths.
The event sponsors include ESA, the UK Space Agency and UK Research and Innovation.