The GIS_CCI+ project is happy to announce that the following products have been released: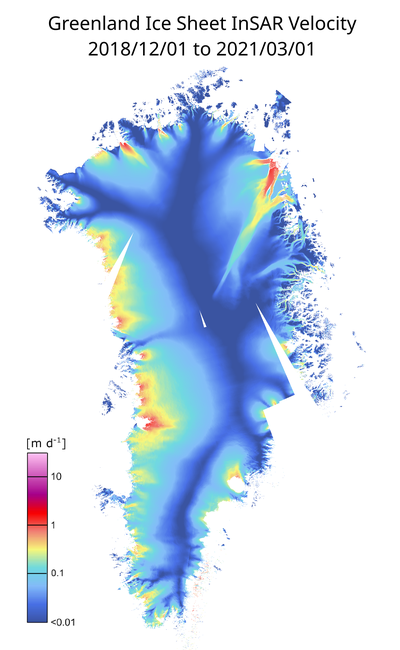 InSAR Ice Sheet Velocity map from Sentinel-1 (2020/2021 season and web site updates for earlier years).
New Optical Ice Sheet Velocity product for 8 outlet glaciers.
New machine learning-based Calving Front Locations for key glaciers Sentinel-2 (2019-2020).
Updated mass change products for the Greenland Ice Sheet from GRACE/GRACE-FO by mascon and filtering methods
Updated surface elevation changes covering the time period 1992-2021 from ERS, ENVISAT, Cryosat and Sentinel-3
Mass flow ice discharge for Greenland drainage basins from CCI products and BedMachine.
Digitized supraglacial lakes in 79-Fjord, Zachariae and Jakobshavn Glaciers from Sentinel-2 (2019-2020)
A description of the products can be found at the following link.
The products can be downloaded at the following link.