The new ESA CCI SM version, v06.1 is now available! This is the most accurate ESA CCI SM product so far and provides global data from 1978 to 2020.
Access and download via the CCI Open Data Portal and take a look at the Frequently Asked Questions and Documentation!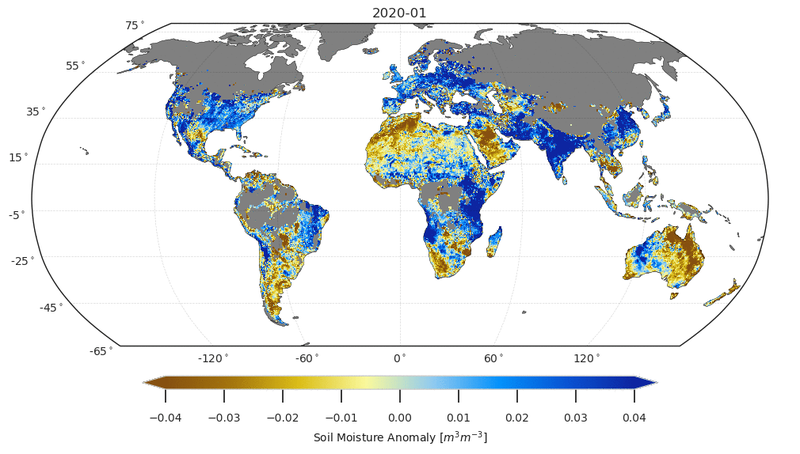 The algorithm updates include the following:
LPRMv6.1 is used for all passive sensors. This includes improved inter-calibration and improved flagging of snow conditions.
A new ASCAT version is used which includes optimised cross over angles for vegetation correction and improved snow / frozen flagging.
Cross-flagging of frozen soils is implemented to take advantage of flagged observations in all datasets.
The period for which TMI is used has been extended to 2015 and FY-3B and GPM are included for the first time.
Gap filling of SNR data is undertaken per land cover class rather than globally.
Break-adjusted COMBINED product provided as an experimental product using ERA5 as a reference. See Preimesberger et al. (2021) for further details.