The Water_Vapour_cci project has successfully completed Phase 1 and now enters into its Phase 2, a 3-year extension that will allow for the continued development of four atmospheric water vapour Climate Data Records in line with requirements of the GCOS Water Vapour Essential Climate Variable.

Phase 1 closed with many achievements, including assembly of user requirements, the generation of four CDRs, validation against reference datasets, user case studies, publication of externally reviewed papers and extensive project documentation.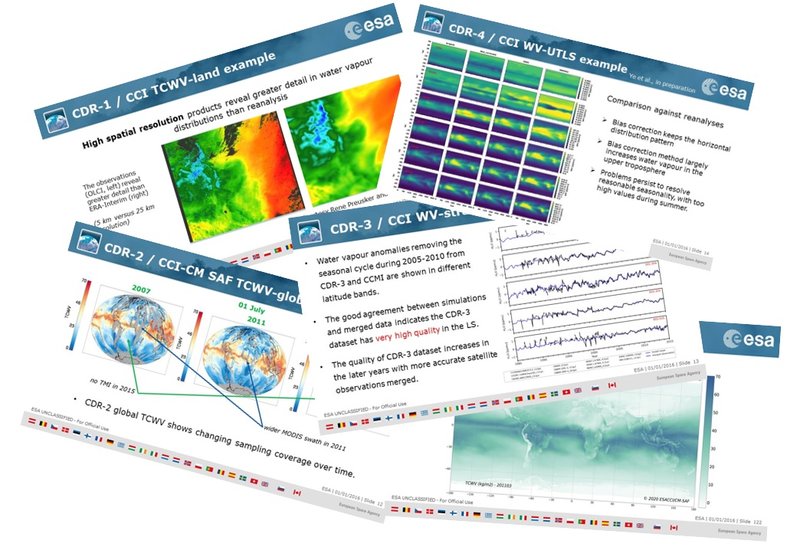 ---
Phase 2 will build on the success of Phase 1, by extending CDRs spatially and temporally, improving the quality of the CDRs, working towards GCOS requirements, continuing validation and conducting more user case studies, improving uncertainty quantification, analysing variability and trends, and understanding drivers and impacts.

The project will continue to connect to end users through early involvement in the definition of user requirements.
---
For Phase 2, the project welcomes Christian Rolf and his team from the Forschungszentrum Jülich, who join the Water_Vapour_cci consortium to work as part of the Validation group, focusing on validation of Vertical WV data using airborne in situ measurements from IAGOS and JULIA.